By Danny Sellers
It is officially Christmas time! The trade deadline for cuffing season is quickly approaching and lists full of hopeful gifts have been sent with final revisions. There are so many things that make the holidays the best time of the year. Shopping, family and music might come to top of mind when thinking about Christmas. But arguably my favorite thing to do in the days leading up to Christmas is watch movies.
With the help of other contributors in the group, we have curated The Official 2016 Christmas Movie List. Whether you are caking with your boo or in a living room full of family, we have the movie(s) for you!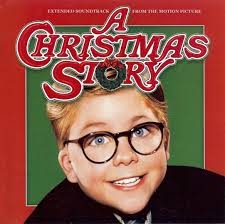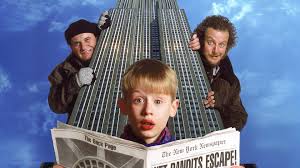 A Christmas Story: In the 1940s, a young boy named Ralphie attempts to convince his parents, his teacher, and Santa that a Red Ryder B.B. gun really is the perfect Christmas gift. (IMPb)
Friday After Next: Craig and Day Day have finally moved out of their parents houses and into their own crib. The cousins work nights at a local mall as security guards. When their house is robbed on Christmas Eve they team up to track him down. (IMDb)
Home Alone: An 8-year old troublemaker must protect his home from a pair of burglars when he is accidentally left home alone by his family during Christmas vacation.(IMDb)
Home Alone 2: One year after Kevin was left home alone and had to defeat a pair of bumbling burglars, he accidentally finds himself in New York City, and the same criminals are not far behind.(IMDb)
Trading Places: A snobbish investor and a wily street con artist find their positions reversed as part of a bet by two callous millionaires. (IMDb)
The Best Man Holiday: When college friends reunite after 15 years over the Christmas holidays, they discover just how easy it is for long-forgotten rivalries and romances to be reignited.(IMDb)
Soul Food: Tells the story of a big African-American family from Chicago with warm-hearted good cheer; in the way it cuts between stories of romance and trouble, it's like "Waiting to Exhale," but more down to earth and believable--and funnier. It knows about how black families stay in constant communication down three or four generations and out to third cousins--how when a matriarch like the movie's Big Mama hosts a holiday dinner, there are going to be a lot of people in the house, and a lot of stories to catch up with. (RogerEbert.com)
Elf: After inadvertently wreaking havoc on the elf community due to his ungainly size, a man raised as an elf at the North Pole is sent to the U.S. in search of his true identity. (IMDb)
A Perfect Holiday: A young girl turns to a department store Santa in the hopes that he will help find a new husband for her divorced mother. (IMDb)
National Lampoon's Christmas Vacation: It's Christmas time and the Griswolds are preparing for a family seasonal celebration, but things never run smoothly for Clark, his wife Ellen and their two kids. Clark's continual bad luck is worsened by his obnoxious family guests, but he manages to keep going knowing that his Christmas bonus is due soon (IMDb)
Jingle All The Way: A father vows to get his son a Turbo Man action figure for Christmas, however, every store is sold out of them, and he must travel all over town and compete with everybody else in order to find one. (IMPb)
Hopefully these put you in the Christmas spirit, enjoy!